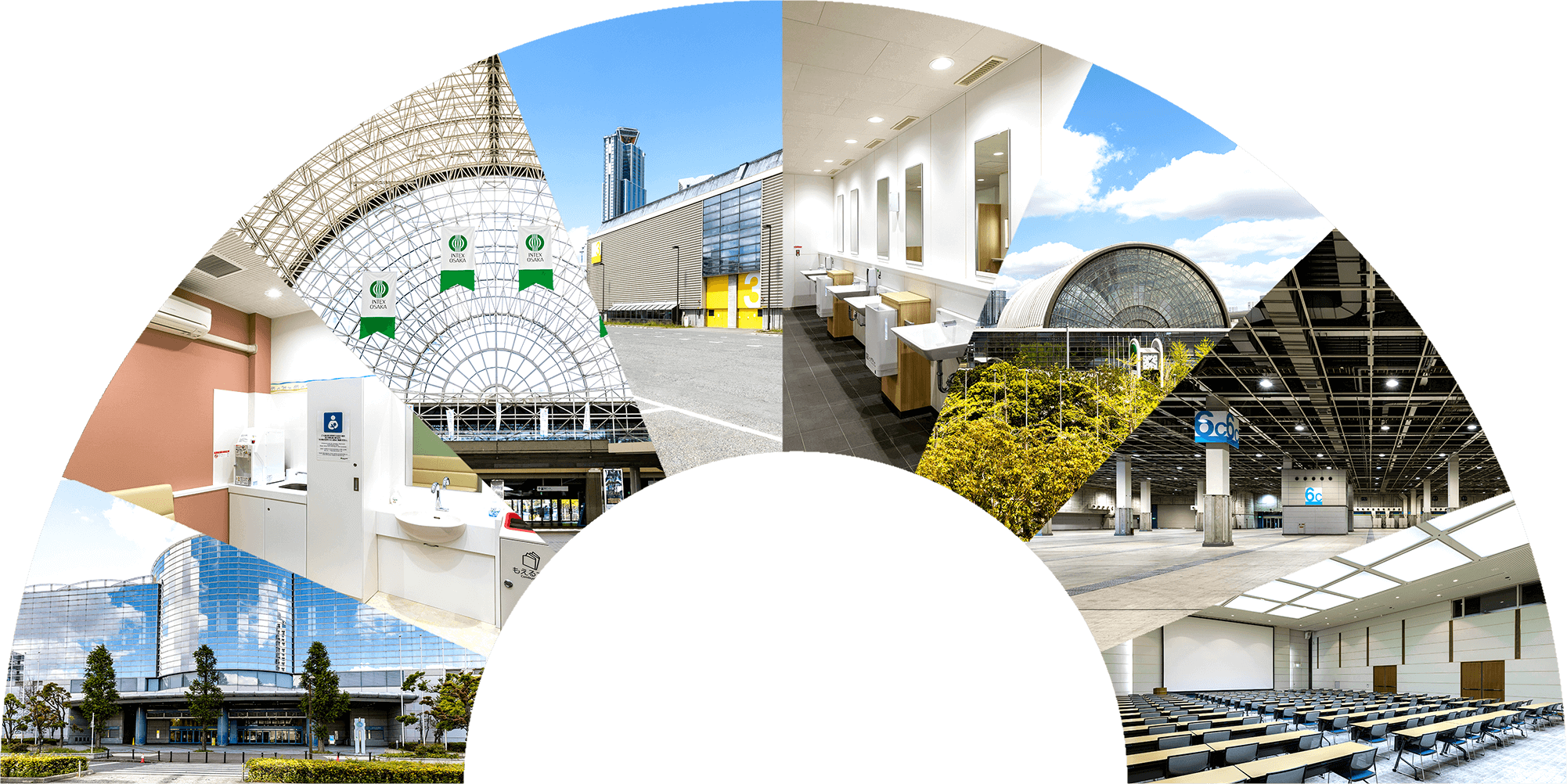 INTEX Osaka is the largest exhibition venue in the western Japan,
and a lot of attractive points not only for its scale.
Here is a short introduction about INTEX Osaka that is hosted variety of events
such as a large event using our all 6 exhibition halls
or some small-medium events hosted on same date.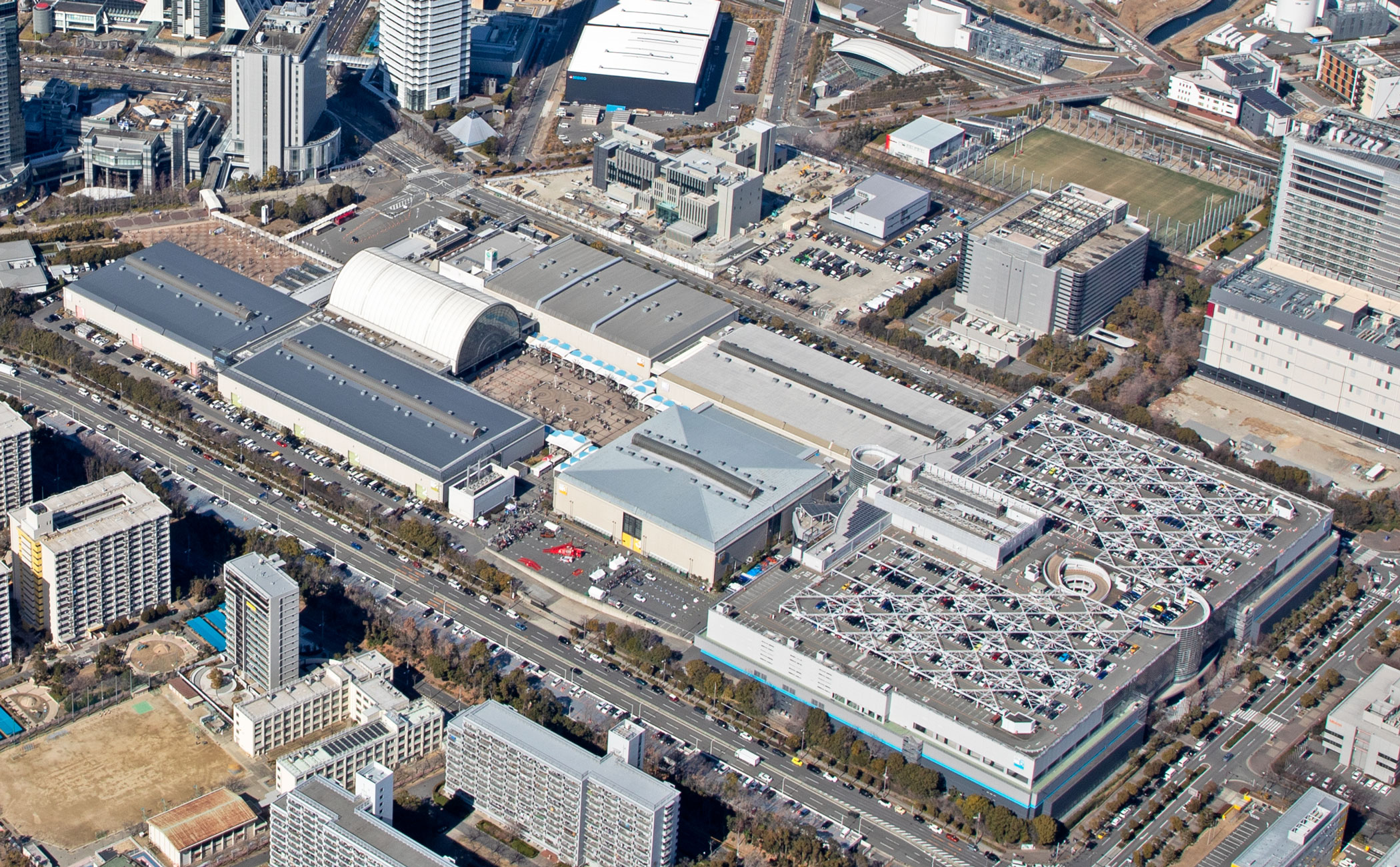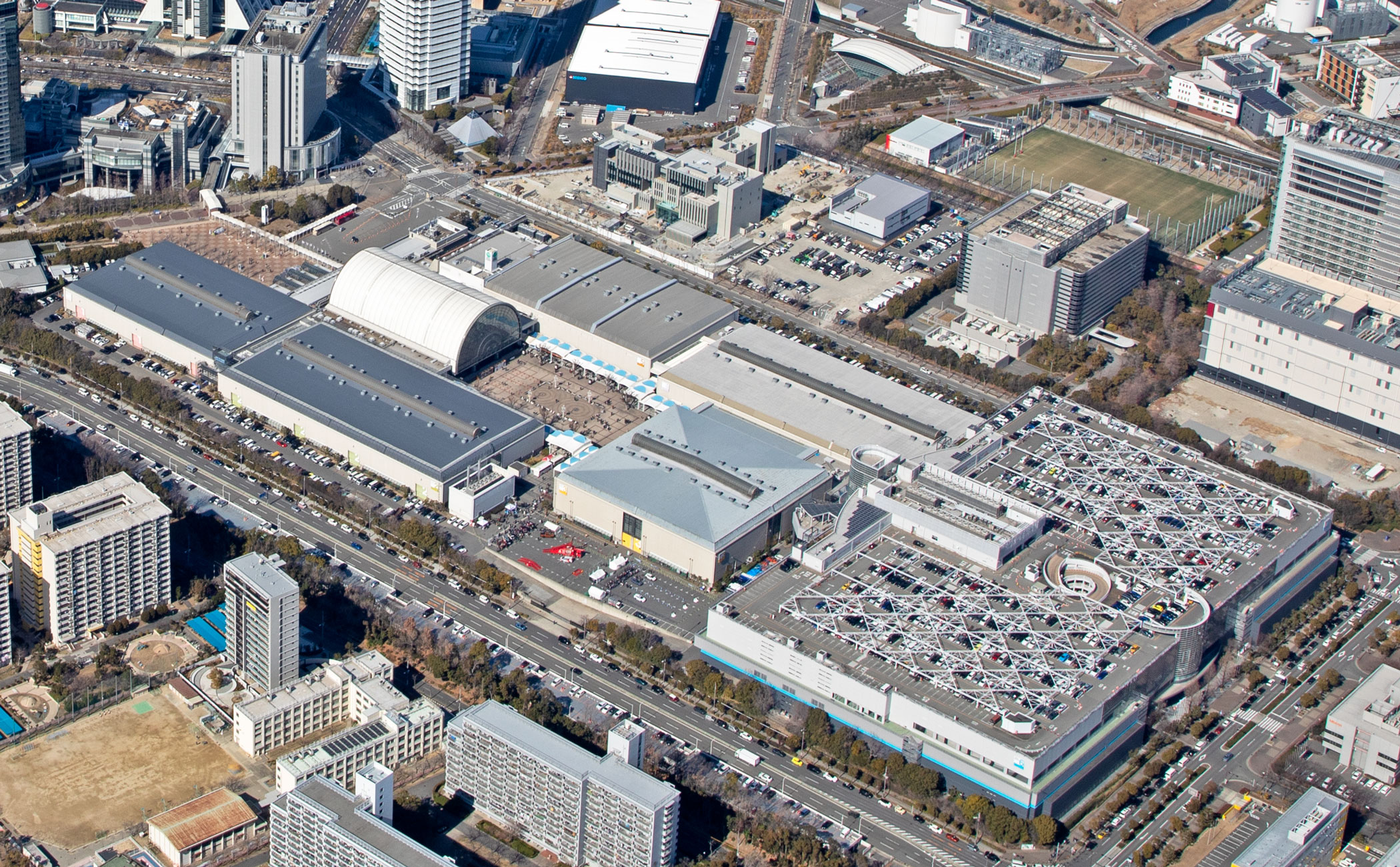 The largest site area as an exhibition venue in the western Japan
The strongest point of INTEX Osaka is its the largest site area in western Japan. Our 6 exhibition halls and Center building are located around 2 public atriums called INTEX Plaza adjoining West Gate and Sky Plaza.
10 zone of exhibition halls available from approx. 5,000sqm to 10,000sqm and some of them are usable widely with no pillars.
You can select the best venue according to event scale or stage plan.
Spaces for business opportunities
Outside of exhibition halls, conference rooms such as Special Room are available size from small to large and you can select it according to your purpose.
Conference rooms are mainly used as seminar, reception, job training, waiting room and space for interaction of guests.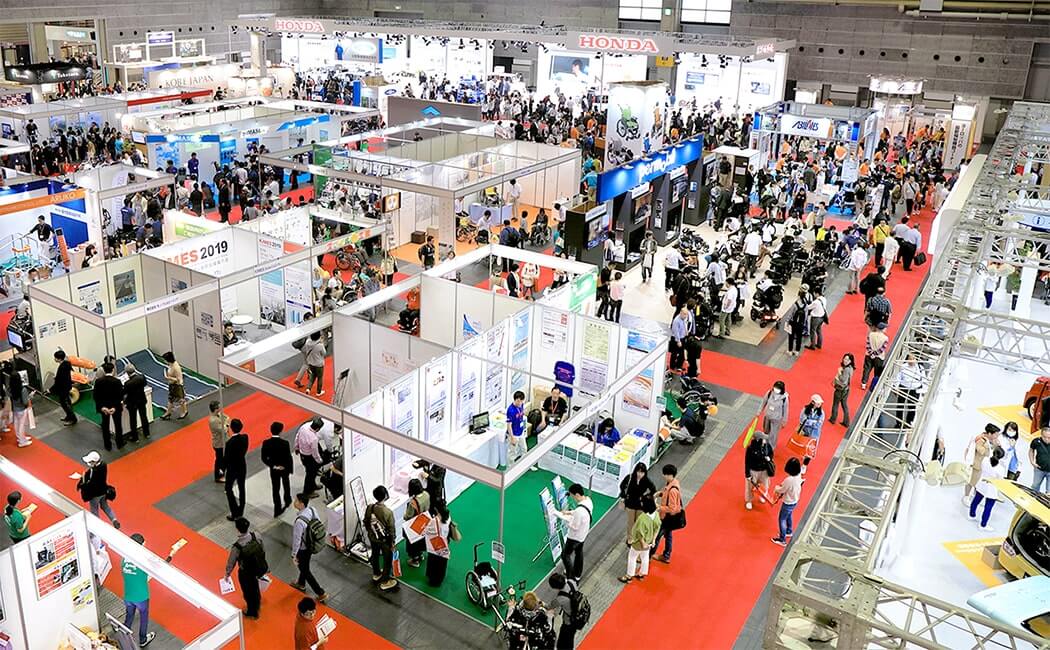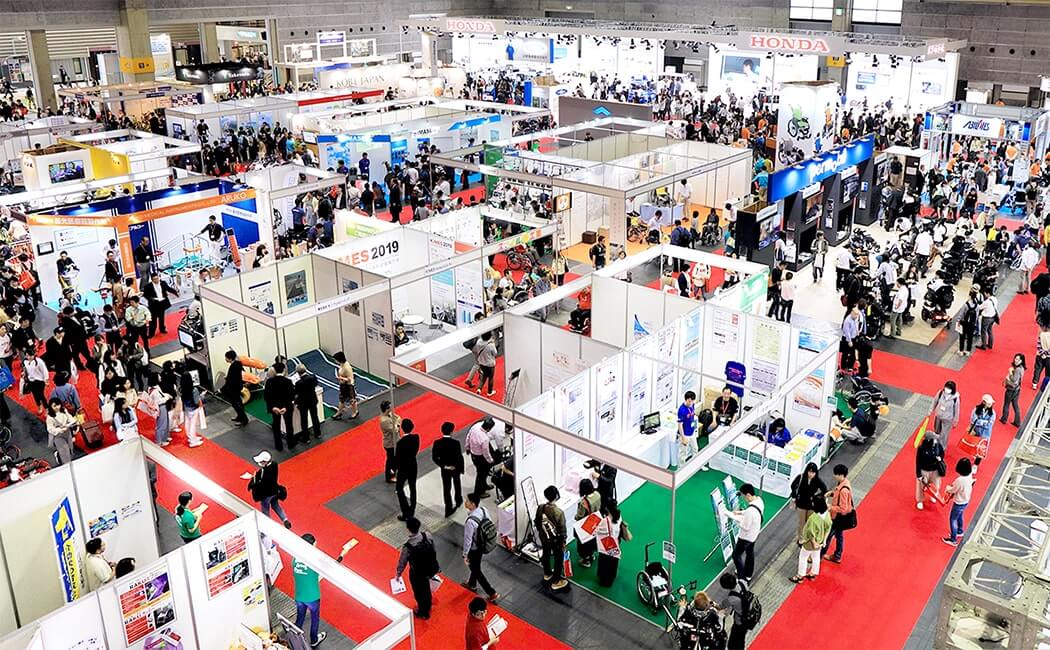 Many actual achievements for large-scale events
Such as the international conference "Saibos 2012 Osaka" or BtoC event "The International Food Expo UTAGE 2017 in Osaka", we have many actual achievements of various large-scale events used our largest site area in western Japan. Our experienced staff members have in-depth knowledge of event operations accumulated from as many as 3,000 events since operations started in 1985, serving about 100 million visitors without any problems. All of us will extend all-out support to ensure your event is successful.

Synergy effect by multiple events held on the same day
In recent years, the number of small-medium sized events has been increasing and there are a wide range of genres including handshaking event, examination, Shareholders' Meeting, and corporate athletics meeting.
INTEX Osaka has several variety of exhibition halls so, many events that organizers are different has been held at same date.
Increasing the number of visitors can be expected by the synergies of each event if matched visitor's needs.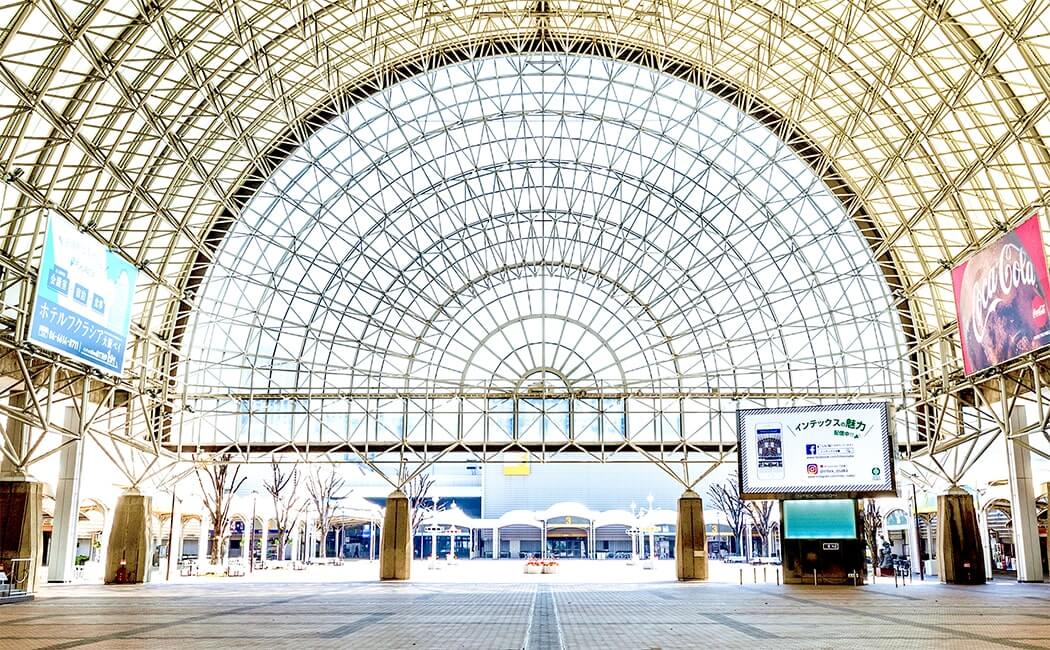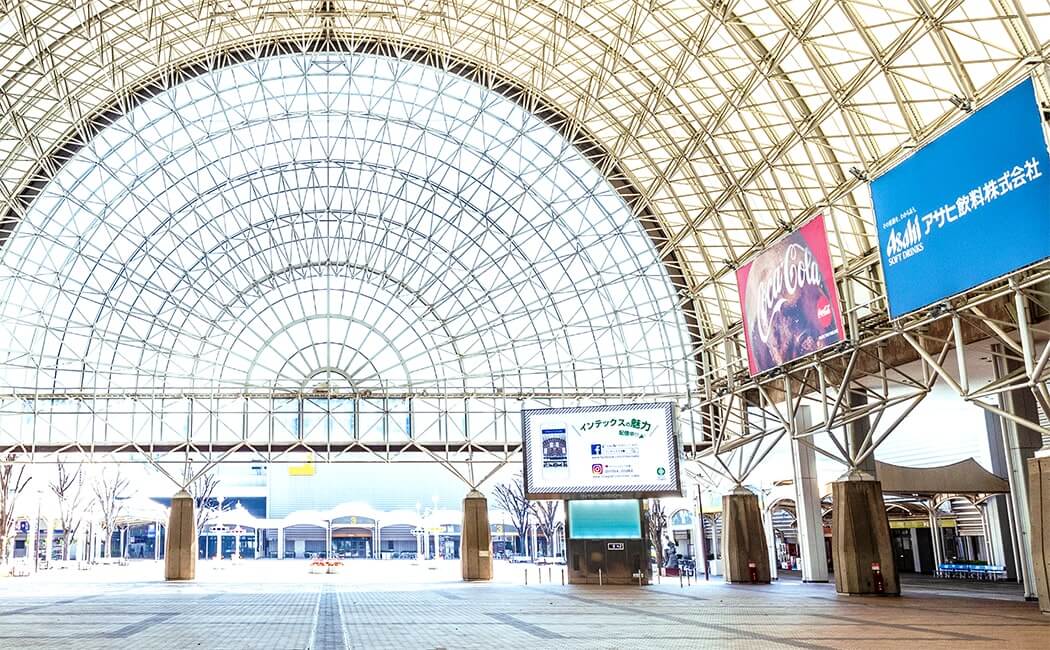 Plenty of facilities and equipment
We can fully support your events with 200 inch monitor, "Intex Vision" by broadcasting timely information, commercials and doing a live remote etc to the visitors.
In addition, there are wide variety of restaurants such as Japanese, western, cafeteria and plenty of facilities such as a powder room for the exclusive use of woman, nursing room and business center etc.
Cooperating with neighborhood facilities
Receptions and seminars that accompany events held in Intex Osaka, can be also held in nearby hotel conference room such as Hyatt Regency Osaka and Hotel Fukuracia Osaka Bay.
Moreover, the catering service of these hotels can be used in Intex Osaka during the events.
These services enables to support these main events held in Intex Osaka.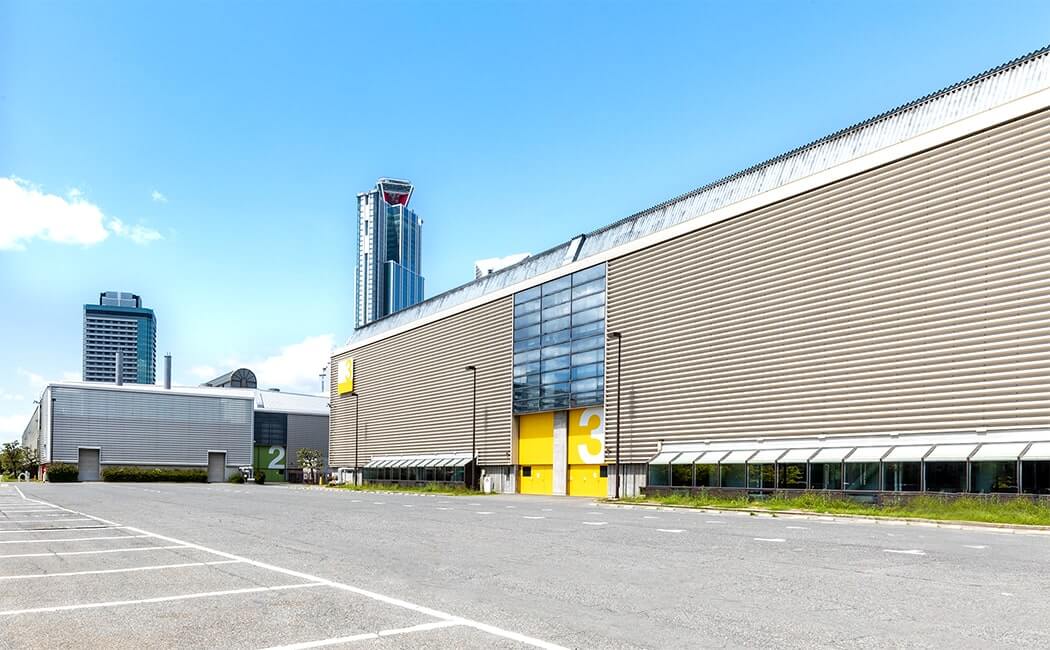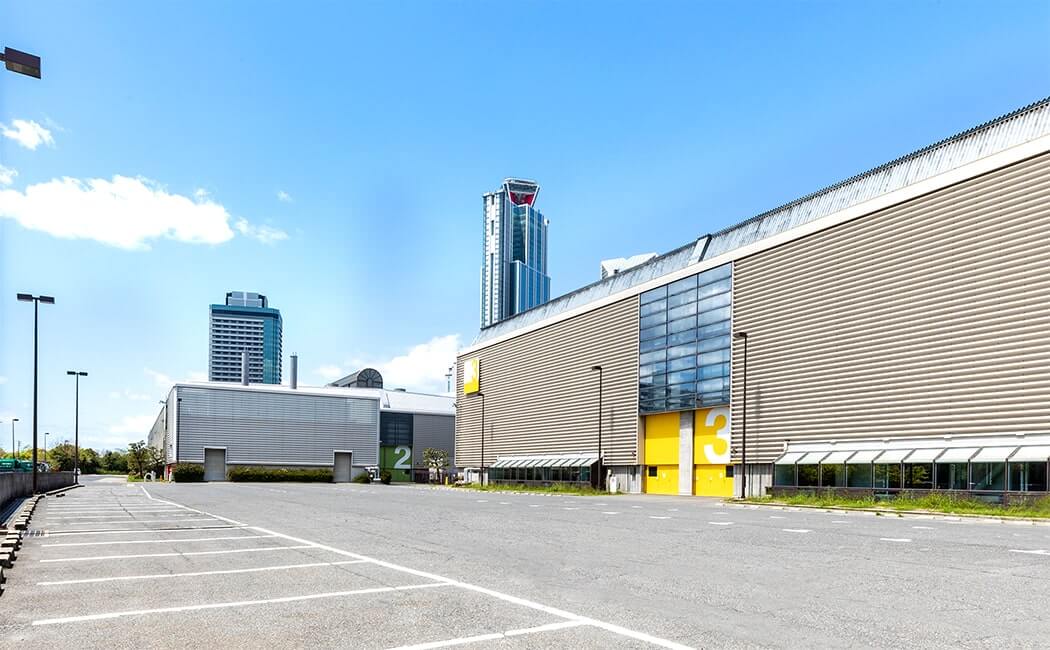 A 10-ton truck can be driven directly into the exhibition site
A 10-ton truck can be driven directly into the exhibition site for smooth loading and unloading of cargo for set-up and removal.
And we have 3 vehicle gates for carry-in/out for easy access to each exhibition halls.
Floor structure for easy event management
The 6 exhibition halls are standing in a U-shape to surround 2 plazas, so each exhibition hall has 2 or more carry-in/out vehicle gate. This enables to manage any event smoothly. Since the entire hall is independent, it makes less effect to each events so it is easy to manage each event clearly separated and also easy to manage unique program for each exhibition within the same event.